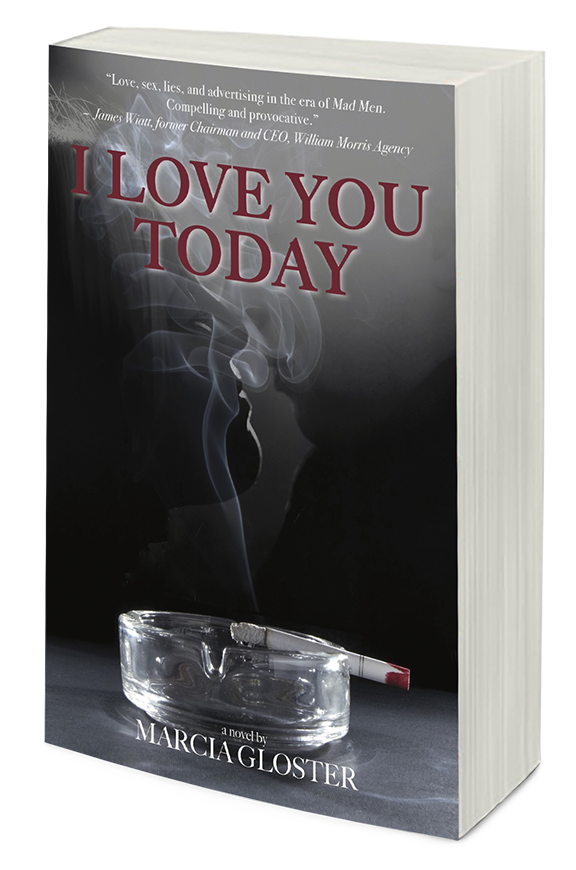 I Love You Today
from Chapter Five
Maddie's first morning at the magazine consisted primarily of Tara showing her around and introducing her to everyone in the office. Most of the senior editors were older, but several writers and assistant editors were about her age. She knew it would take a while before she got all the names straight and could figure out exactly who was an editor and who was an assistant.
After the introductions, Tara brought her back to Rob's office. As she sat down across from him, she said, "Mr. MacLeod, I just want to thank you again for offering me this job."
He looked at her with a wicked grin. "I think if I'm going to call you Maddie, you should call me Rob. How's that?" Maddie blinked, feeling a slight electric current run through her. Tara smiled knowingly and went to get coffee from the cart that came to the floor every morning and afternoon. Maddie asked for black, as did Rob.
Rob settled back in his chair and looked at her. Feeling unusually self-conscious, she glanced around the office and then back at him. Meeting his intense stare, she suddenly experienced that rare but unmistakable recognition that sparks between two people before they truly understand what it means—especially in a situation where it shouldn't mean anything at all.
Breaking the brief but palpable silence, he asked how much she knew about the magazine.
"Just what I've seen and read in a few issues."
He nodded and lit a Marlboro. "Status, as the name implies, is a bit on the snobbish side. As you know we are owned by the Cassini brothers. One is a fashion designer and the other a rather acerbic gossip columnist who contributes at least a couple of pages every month. We cover quite a lot of fashion, travel and culture, not to mention celebrity gossip, as well as the kinky nightlife that's lighting up the city right now. By the way have you been to Max's Kansas City?"
"Yes, but not to the back room. Although I did see Andy Warhol and his entourage walk through a couple of times."
"Then you know what I'm talking about. But that's only part of it. What makes us special is our publishers like to proselytize to our readers about what's in and what's out, particularly in so-called New York Café Society. What's 'in' right now is the snooty sorority known as the 'ladies who lunch.' Last month debutants were 'out.' Next month who knows? Although some of the articles are newsworthy, others are just plain ridiculous. Is there more than one person in the entire world who has any interest in reading an article on how to care for their Rolls Royces? With the accent on the s?"
She laughed. She was finding him very charming.
Suddenly serious, he began to describe her job. "Maddie. I know you can design pages, but I think it would be best if you work closely with me, at least at the beginning. I'll give you a couple of sections such as travel and 'Nights Out,' which includes the restaurant columns and we'll go from there. I'll be working with you on concepts and illustrating articles as well as incorporating different design elements and fonts into your layouts. It's important to keep the magazine contemporary but consistent and at the same time liven it up with different graphic treatments."
"That sounds fine Mr., um, Rob. I look forward to it." She hoped she wasn't blushing, and yet spending time with him did sound fine, that is until she reminded herself to stop thinking it. "What about photo shoots? If you have one coming up, I know all the model agencies and stylists. I'm sure I can help with that."
"I expect you to. In fact, I'm looking forward to you coming on location with me." She wondered if there was more to that statement than just photo shoots. She had been there less than two hours and they were already flirting. She told herself to take it down a notch.
Excerpted from I Love You Today by Marcia Gloster. Copyright ©2017 Marcia Gloster. Excerpted with permission of The Story Plant. All rights reserved. No part of this excerpt may be reproduced or reprinted without permission in writing from the publisher.