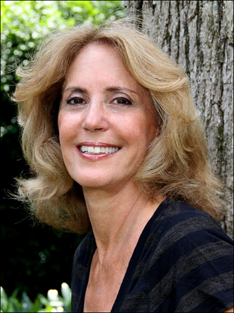 Born in Los Angeles, Marcia Gloster Ammeen has spent the majority of her life in New York City. She began drawing as a young child, believing even then that it would lead her to a career in art.
While in college, she spent a summer studying painting at Oskar Kokoschka's School of Vision, in Salzburg, Austria. After graduating from Rhode Island School of Design, she had hoped to continue painting while she began working as an assistant art director in publishing. When that proved impossible, she put aside her brushes for many years while building her career as an award-winning art director and book designer. After working in London for a couple of years, she returned to New York, becoming a founding partner of Peartree Advertising, a boutique advertising agency specializing in fashion.
Today she works for selected clients consulting on marketing and graphic design. Most importantly, she has returned to her first love, painting. She is a member of the National Association of Women Artists in New York City, where she recently exhibited one of her portraits, and Studio Montclair, in Montclair, NJ. She is just completing her first book, 31 Days, a Memoir of Seduction.
Marcia is married to James Ammeen and splits her time between New York City and Verona, NJ, where she has her painting studio. She has one daughter, Gabrielle, who lives in New York City.
Connect with Marcia on Linkedin

Follow or friend Marcia on Facebook
Follow Marcia on Twitter